Announcing #ITEC20 Conference Headline Sponsors
February 5, 2020 11:04 am
TSA is delighted to announce that we have secured the following organisations as sponsors of our headline events programme in 2020.
We would like to thank them all for their support and look forward to working with them over the course of 2020 !

Legrand Assisted Living & Healthcare
Legrand Assisted Living & Healthcare designs, manufactures and supplies innovative technology enabled care products into the supported housing, health and social care sectors by combining new digital care infrastructures with Legrand's IoT and smart home technology.

PPP Taking Care's personal alarm service has provided peace of mind and security to customers and their families across the UK for more than 30 years, helping vulnerable people to live independently in their own homes for longer.
Part of AXA PPP healthcare, customers benefit from their three UK-based Emergency Resolution Centres delivering 24 hour support. PPP Taking Care delivers the Age UK personal alarm service, and in 2019 took over the running and management of Chichester Careline from Chichester District Council. They now provide telecare for customers of several local authorities and housing associations. As well as staff receiving Alzheimer's Society's Dementia Friends training, they are TSA members and have achieved Cyber Essentials, TSA's Quality Standards Framework (TEC Quality) and ISO 9001 certification.

Doro Care is the global market leader in digital social care solutions. They offer organisations complete, secure and quality-assured telecare systems for older and vulnerable people, covering everything from hardware and software to monitoring and support. Doro's smart digital products and services support users, staff and relatives in their daily routines so that safety and efficiency is assured.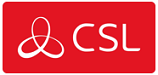 CSL was founded in the UK in 1996 and today, the CSL Group are market leaders in providing secure connectivity solutions to the Fire, Security and Telecare Sectors globally. CSL has been involved in the TECS sector for many years, working with manufacturers and service providers to provide a mobile alternative in the analogue world, and ensures that vulnerable people can be looked after with confidence when no telephone line is available.