How Support Sensors Provide Early Benefits For Vulnerable Residents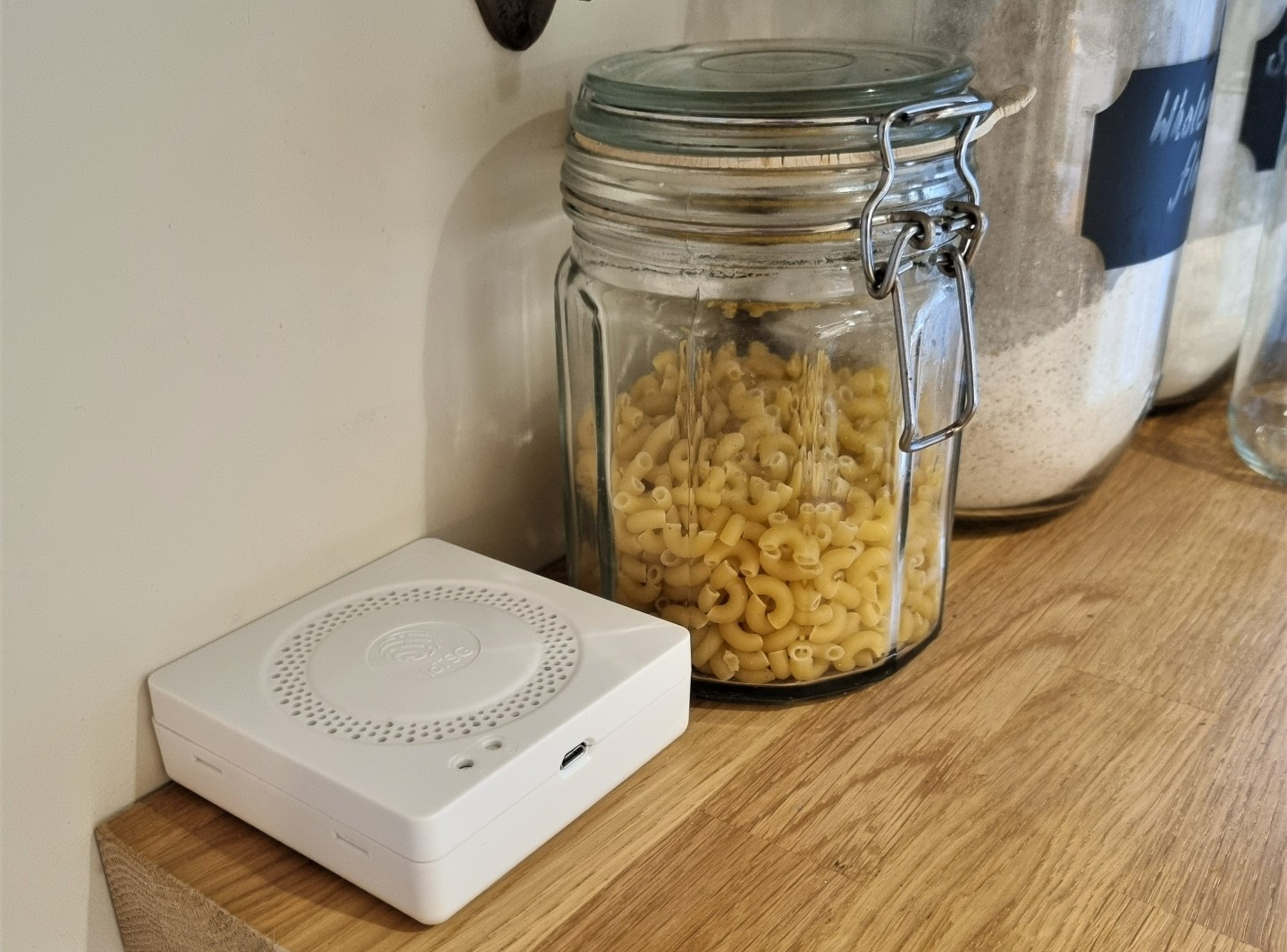 March 3, 2022 2:18 pm
Sutton Housing Partnership and Careium share their experiences of how a simple solution is enabling better support for residents and early prevention of more serious issues.
A pilot to protect vulnerable and isolated residents, initially during the pandemic, by deploying in-home sensors to improve the safety of vulnerable residents, has shown how early intervention has prevented residents being left unattended for far longer and potentially experiencing more serious issues. It also shows the powerful human impact that data insights can provide in enabling teams to intervene earlier than would have otherwise been possible. Information from the sensors allows monitoring and reacting to any early signs of decline in wellbeing, enabling fast access to support and the assistance needed, and it has already saved a life.
Sutton were looking for a solution to overcome the sudden reduction and absence of in-person visits. In addition, as fuel poverty is a growing and significant problem they wanted to see if the support sensors could assist in detecting potential cases and therefore allow the Council to help support its residents and direct them to additional sources of funding.
The innovative element offered by IoT Solution Group is a single sensor that delivers automated, real-time insight about how active an individual is in their own home. If there is a drop in activity levels, automated alerts notify carers or Independent Living Officers (ILOs), allowing them to respond urgently, rather than waiting for the next visit or relying on the resident to make contact.
It does not need mains power or connection to any other devices in order to operate and is standalone and does not need professional installation.  No visual or audio recording takes place and no personal data is collected, ensuring total privacy for the resident in their home.
The solution also combines the benefits of machine learning, data visualisation and provides active alerts and data insight to enable staff to intervene early. The device is also provided at a pricing point that would not be cost prohibitive and could scale.
The support staff were able to plan their days around the dashboard available and became far more efficient in time management. By reviewing the dashboard you can easily see any amber or red warnings highlighting immediate attention required – if all residents displayed a green notification then this would reassure staff and allow them to deal with daily work safely in the knowledge that their assigned residents were well.
Councillor Sunita Gordon, Lead Member for Finance and Resources at Sutton, said "We are glad to see the immediate impact this trial is making and that the sensors are already bringing positive outcomes to our residents."
RESIDENTS RESPONSE
The residents' response has been extremely positive. Sutton resident Maureen experienced the greatest benefit, the simple device in her kitchen saved her life.
Maureen fell in her bathroom, crashing her hip against the tiles whilst not wearing her pendant alarm. The emergency response team was dispatched to Maureen's aid in response to the alert and stated it was highly likely that Maureen would have passed away without this alert.
Data visualisation and data insights can enable local authorities the  ability to better support their resident population. The fact they hold the data already within their telecare platforms and do not take advantage of the insights this data can provide us needs to be addressed. A single data point can provide the insight you need to identify declining activity or in Maureen's case save a life.
Residents feel safer, with them expressing positive feedback; such as saying "I know I don't have any friends or family, but it's good to know that someone is watching over me", "I feel safer and sleep better" and "It's great to know that someone cares"
Over 25% of residents showed as potentially suffering from fuel poverty during the winter months which have been detected and followed up on
HOW THE INITIATIVE BUILT THE SKILLS AND CAPABILITIES OF STAFF
At the beginning there was a significant issue with reluctance from the ILO's and residents for any form of technology to be introduced. ILO's felt it was going to take their jobs away, dumb down or reduce the engagement with residents. Residents were really hesitant about the potential 'big brother' aspects and the lack of privacy involved.
It has truly opened the ILO's eyes to the power of a very simple device and a good dashboard – it demonstrates daily that they can now make targeted calls to offer assistance when needed.
For residents recently released from hospital that they may be worried about, ILO's can remotely and safely check up to see if they are settling back into their own home and doing well, or if further assistance is required. This saves hours of calls and a significant amount of resources compared to the traditional methods of monitoring for discharges.
To summarise, we can claim that with help from the sensors we have made a difference to the lives of our vulnerable residents with positive results. Due to this trial and the use of the sensors there are people alive today whose ailments would have passed without immediate detection and potentially caused far more distressing circumstances.
Here more from Careium on this project at the ITEC Conference,  Day 2 Knowledge and Networking Session 12:40 – 13:25.