Unlocking Personalised Outcomes Through Your Service Offer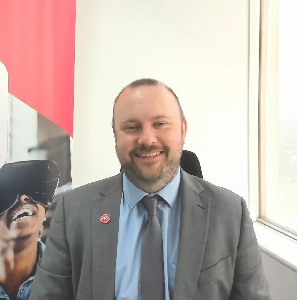 March 7, 2022 3:18 pm
The tech-enabled social Care, health and housing landscape is developing fast. The uptake of digital solutions has accelerated through the pandemic with widespread buy-in to the benefits of enabling technology. For services, the challenges of COVID-19 have thrown TEC services into the spotlight and forced many TEC, care and housing organisations to think differently about the role technology enabled care can play, from the simple, everyday gadgets and devices found on the high street through to the delivery of smart technology as part of a robust community offer that is proactive and preventative in its approach.
The focus is now on outcomes. Outcomes for the service user and the system itself.
This may bring a range of competing priorities to organisations aiming to balance the delivery of the best possible outcomes for service users and their families, with the need to manage ever-tightening budgets in a time of continued austerity and increasing demand. Within TSA's consultancy support service, we aim to help organisations understand the options available, the obstacles they will need to overcome to a shift to a more proactive mindset and how to maximise on current opportunities.
The pandemic has also provided real-life actualities demonstrating the opportunities TEC provides to support people in their homes and communities, to keep people connected and to support a more blended health and care model between physical and virtual delivery.
Positioning enabling technology at the heart of care and support and creating that personalised service, is far more about the wraparound service and the care that is enabled by technology, all supported by data analytics and insights. By focusing solely on the gadgets, this fails to develop the proactive service element that is the gold standard.
TEC commissioners and service providers will be able to deliver a more enhanced offer to private paying customers and families and a better partnership with social care, health and housing, with the following positioning of TEC service provision critical to ensuring a more personalised, measurable, digital first approach:
An outcomes-led mindset rather than technology-led
always focus on the use cases and scenarios of what a person or service is wanting to achieve, rather than being led by a solution and trying to then identify where it could be used; throughout the design, development and implementation of new or enhanced TEC services it is vital that each stakeholder involved understands 'what's in it for me?' – whether it is the social care practitioner referring into the TEC service by identifying risks and outcomes rather than prescribing equipment
Deliver an intelligence/insights rich service rather than a data capturing service
TEC services have huge amounts of data around call activity and reasons for interventions – better two-way interaction with social care records and the introduction of more digital tools and systems will add to this exponentially; this intelligence can not only support services to improve operational efficiency and effectiveness, targeting development work or improving maintenance/fault activity but also act as a key component of a more proactive and preventative service model
Supporting social care with a strengths-based approach and positive risk taking rather than a 'just in case' approach
Traditionally across England, social care has historically taken a more risk averse approach, often deemed to be a deficit model around 'what can't you do' rather than 'what do you want to achieve'; digital technology can support people to do more for themselves and also provide the data and evidence to practitioners to demonstrate that a person is becoming more independent or identify where to focus support further; it is important that TEC services and solution suppliers continue to talk in the same language as health and social care staff, to reinforce the message of being more independent and proactive, alongside the more familiar TEC service role around safety critical, emergency response.
To book a one-to-one session with our Consultancy services at ITEC Conference, email events@tsa-voice.org.uk to secure your slot.