In the UK there are over 850,000 people living in with dementia and over 700,000 people living with Autism.
Have you ever wondered what your loved ones experience every day with dementia and autism?
The Citizen Experience Zone will give you an opportunity to walk in their world.
Located within the exhibition the fully interactive Citizen Experience Zone will allow delegates the opportunity to experience first-hand what loved ones experience everyday living with dementia and autism.
This not to be missed Citizen Experience Zone is sponsored by: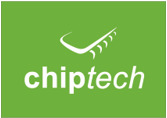 The Virtual Dementia Tour 
The Virtual Dementia Tour will give you an opportunity to walk in their world and then change the environment and our practice to potentially keep them at home for longer and improve their care.
Scary, isolating and confusing, this amazing experience must not be missed and will give you a greater insight into the lives of people with these conditions. it will educate delegates and will allow you to help shape your service offerings based on your experiences.
The Autism Reality Experience 
An innovative and immersive experience designed to give participants an experience of sensory overload.
As well as this unique insight, this experience offers ideas and solutions to professionals and parents to help someone on the autism spectrum manage their day to day sensory needs more effectively.